For the Love of the Dame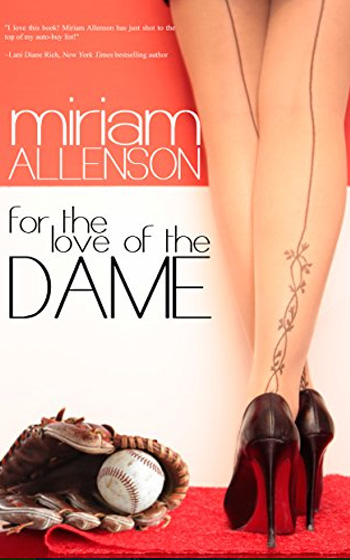 She thinks he's a beautiful idiot. He thinks she's out of his league. They live in such different worlds, there's no way they could ever fall in love.
Car Bradford is a major league baseball star at the end of his career. He's suing his increasingly unstable ex-wife for custody of their young son and getting nowhere.
Sofia de' Medici can't convince the music director of a famous New York opera house to hire her to sing Carmen, the role she knows will make her a star. But her reputation for making scenes on European opera stages seems to have kept the music director from offering her the role. She enlists the help of her mentor, who owns the baseball team Car plays for.
When that mentor blackmails Car into masquerading as Sofia's lover so she can get her role and he gets custody of his son, Car isn't happy. Neither is Sofia. They do NOT like being in each other's company. She's quirky; he's conventional. He hates her shoes; she hates his truck. She loves food; he sees it as fuel.
.Neither one thought love would enter center stage…field.
But when those who would destroy them come together to throw roadblocks in the way of their happiness, will Car and Sofia strike out on their love? Or will they realize it was always there in the lyrics?
To find out how Car and Sofia get from blackmail to bliss get yourself a copy of FOR THE LOVE OF THE DAME.
GET THE NOVEL READERS ARE CALLING "PURE ENJOYMENT," "COMPELLING," "CAPTIVATING," AND "A REAL PAGE TURNER."
Order Now!