For the Love of the Dame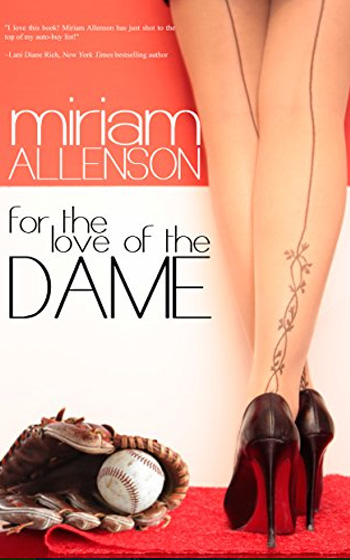 She thinks he's out of her league. He thinks she's a flake and an oddball. They live in such different worlds, there's no way they could ever fall in love
Car Bradford is a major league baseball star at the end of his career. Because it's the right thing to do, he's suing his increasingly unstable ex-wife for custody of their young son. Responsibility for the boy will be the only thing Car will allow himself. If he were to love him as a father should love a son, and if he were to lose him as he'd lost his little brother when they were young, Car knows he would never recover.
Sofia de' Medici is trying to convince the music director of a famous New York opera house that he should hire her to sing Carmen, the role she knows will make her a star. But her oddball reputation on European opera stages seems to have kept the music director from offering her the role. She enlists the help of her mentor, who owns the team Car plays for.
When he blackmails Car into masquerading as Sofia's lover to help her get the role, neither Car nor Sofia is happy with the arrangement. How will they stand being with each other? She's quirky; he's conventional. He hates her shoes; she hates his truck. She loves food; he sees it as fuel. All would be well If only they could figure out how to ignore the surprisingly attraction between them.
Despite it all, Car finds himself falling for Sofia's warmth and compassion and she for his quiet strength and support. He shows her how to trust and accept herself. She shows him how to take a chance on love not just for his son, but for her.
But when those who would destroy them come together to throw roadblocks in the way of their happiness, will Car and Sofia sweep them away and accept the deep, abiding love that has blossomed between them, or will they give up on each other forever?
To find out how Car and Sofia get from blackmail to bliss get yourself a copy of FOR THE LOVE OF THE DAME.
GET THE NOVEL READERS ARE CALLING "PURE ENJOYMENT," "COMPELLING," "CAPTIVATING," AND "A REAL PAGE TURNER."
Order Now!