A Duke For Dessert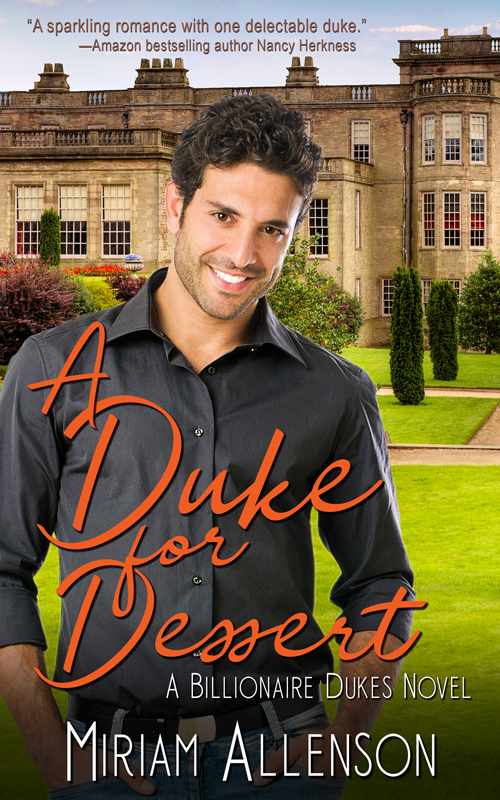 She thinks he's heartless. He thinks she's a hell-raiser.
They didn't plan on falling in love.
Charlie Camville, Duke of Lindsey, is laser-focused on rebuilding the family fortune and reputation all but wiped out by his father. Annie Lukin is chef-owner of a Best of Britain award-winning restaurant and spirited champion of a community garden for the children of the impoverished Lincolnshire village where she lives. When, without warning, the garden is bulldozed, she charges off to confront the heartless billionaire aristocrat she blames.
The thing is Charlie isn't responsible for the garden's destruction. Nor is he heartless. As they work together to restore the garden, Annie finds herself increasingly unable to resist the hot, funny, big-hearted man she swore to hate. As for Charlie? He's falling hard for this smart-mouthed, generous American woman who was so not on his radar.
But when Annie's enemies unearth a shameful secret from her American past, she knows she must choose. Sacrifice love and protect Charlie? Or stand her ground, fight for his love . . . and their future.
Order Now!