When the Duke Finds His Heart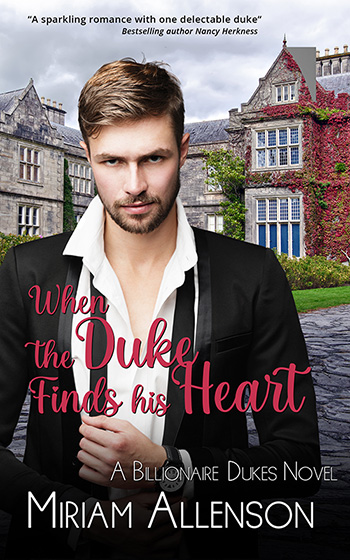 Jack has a secret. Livvy wants to uncover that secret.
Newbie author, Livvy Browne, is in England to unearth the last bit of research she needs to finish her book. If she could just get the unbending duke of Brompton to let her into his private library, she knows she'll find it. But the hot-as-sin aristocrat refuses to have anything to do with Livvy since she's the daughter of his ruthless business rival…even though she wants less to do with her father than he does.
Jack Anstruther, duke of Brompton, is in the middle of a fight to keep his family's legacy and privacy from once again being destroyed as they were years ago because of a misplaced act of trust. He's had to work hard to make his family whole again. When a bewitching American woman worms her way into his life wanting access to his personal documents, his first instinct is to send her packing…because only a fool would trust such an enchanting stranger.
There was no way these two could ever fall in love…right?
Order Now!